Parents As Teachers Of Financial Literacy
Project Number: 2021-1-DE02-KA220-ADU-000035188
The GOLDEN SKILLS project aims to equip parents with the right tools and know how to be able to teach their kids about finance and financial literacy. Financial literacy is a key competence and needs to be regarded as such. It is as essential a skill for inclusion as any other form of literacy. People without appropriate financial literacy skills are marginalised and excluded from many of the quality of life options that many Europeans take for granted.

The GOLDEN SKILLS project will achieve success due to its creating up-skilling pathways, improving accessibility and increasing take-up of adult education. The project team will develop a total of 32 teaching tools for teenagers aged 13 to 19, focusing on topics such as Money and its importance in everyday life to Borrowing money.
Project Result 1
The project team will develop a total of 32 teaching tools for teenagers aged 13 to 19. These 32 learning tools will consist of 8 videos, 8 WebQuests, 8 Challenge-based adventure stories and 8 quizzes. The educational tools will cover the following financial literacy topics: 1. Money and its importance in everyday life 2. Budgeting and personal finance management 3. Financial Mathematics 4. Income and earning money 5. Spending money 6. Saving money 7. Borrowing money. These learning tools will consist of videos, WebQuests, Challenge-based adventure stories and quizzes.
Project Result 2
In order to increase attractiveness of tools developed in PR1 for teenagers, the project team will create a special infographic for each of the topics. Each infographic will contain 4 QR codes. Under each QR code will be hidden one of the created educational tools. While these infographics will obviously have a direct impact as simple posters or images to display or share through social media, the real innovation of the GOLDEN SKILLS project is that each of theinfographics will contain a 4 QR codes which leads directly to a fully interactive online version with a range of different learning tools embedded as videos, WebQuests, Challenge-based adventure stories and quizzes.
Project Result 3
This programme will teach parents how to equip their children with financial skills for real life. Resources to address the first objective will comprise a series of workshop lesson plans for use in small group settings that are based around information provision followed by role playing exercises. These exercises will focus on a negative financial scenarios and positive financial scenarios. Resources to address the second objective will introduce the (1) basic concepts of pedagogy (2) how to manage the learning of siblings in online environments. A series of tip sheets will also be provided as reference tools for parents. The educational programme will take the form of two-hour workshops. These workshops will play a crucial role in developing an understanding of financial literacy issues among the parents who participate.
Project Result 4
The proposed portal will support a wide range of innovative online course-ware. It will support the delivery of the training programme and will include all the standard and expected social media features that are now an essential part of online learning. The portal will be an online hosted environment running on a web server tailored for the purpose.
The GOLDEN SKILLS Project consists of 5 partners from 5 EU countries – Germany, Ireland, Croatia, Czech Republic and Spain.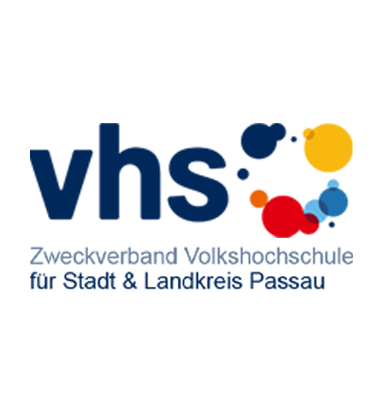 ZV vhs Passau, a municipal centre for advanced training, is funded by the town and the administrative district of Passau. As an institution of further education and extracurricular youth education, its main task is to support adults and juveniles to improve their skills, accomplishments and attainments, so that they successfully assume responsibility for family, profession and society.

AKLUB Centre of education and counselling – is educational and non for profit organization. Organization AKLUB was established in 1997 in the Czech Republic, in town Krnov. Organization is respected and highly appreciated in the Czech Republic for educational services and for developing educational and integration programs and products.
Future In Perspective Limited (FIP) is a private company working in the field of adult and community development, e- learning, digital media and social inclusion. The company specialises in the development of innovative educational materials and courseware specifically targeted at non-mainstream educational providers.
The Adult Education Institution Dante is a competitive, modern and efficient institution that has been carrying out adult education programmes in Rijeka, Croatia, for 30 years. Dante attracts numerous generations of adult learners by offering quality educational programmes and courses (focusing on foreign language learning, intercultural communication, basic skills, teaching methods and approaches, transferable skills, entrepreneurship, conflict management) that respond to the needs of modern society and contribute to the development of adult education at the local, regional, and European level.
ARPIS Reginal association for the social inclusion is a non-governmental non-profit organization established in the city of Torrevieja, Valencian community, Spain. The city with more than 100000 inhabitants is unique for its multicultural atmosphere. More than 50% of the residents are foreigners. Because of this the city attract people from many countries and cultures. Our work started as a volunteer help to the people from local community. We provide practical help with solving the problems and removing the barriers defending full inclusion into society especially for the individuals and families with disadvantaged social background.
To get involved and support our project, please find, and follow us on Facebook here: https://www.facebook.com/goldenskillsproject